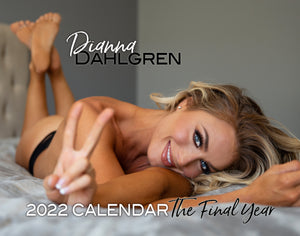 2022 Calendar - the FINAL year

2022 Calendar is here yalls!

I can NOT believe this is my last year for my calendars!

it's been a wild ride and I've loved every minute of it!!!

shooting these has been so much fun for me throughout the years and the photos are FIRE per usual! 

I hope you enjoy and have a wonderful 2022, thank you for the love and support!

Make sure you post on Instagram so i can repost!!! 

Use #diannadahlgren and tag me on the photo!!

PLEASE DONT FORGET!!!!

leave your notes for personalization in 'notes to seller' on the CART page! If you don't leave any note then I will just sign my signature on the calendar.