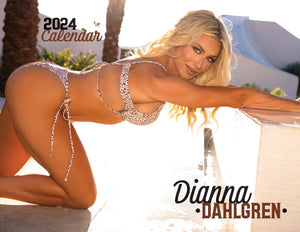 2024 CALENDAR
CAN YOU BELIEVE IT? I THINK THIS WILL BE THE LAST ONE!!

INTRODUCING MY 2024 CALENDAR!
I cant believe I shot another calendar but here we are :) 
I got so many requests i thought why not?
Photos are FIRE per usual, I had a blast shooting this at my property!
I hope you enjoy and have a wonderful 2024, thank you for the love and support!
Make sure you post on Instagram so i can repost!!! 
Use #diannadahlgren and tag me on the photo!!
PLEASE DONT FORGET!!!!
leave your notes for personalization in 'notes to seller' on the CART page! If you don't leave any note then I will just sign my signature on the calendar.