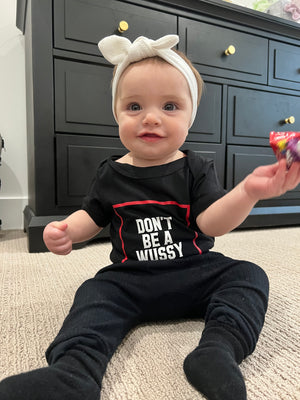 DONT BE A WUSSY onsie
DONT BE A WUSSY!!!
The BATES family saying! Now in your babys onsie!
Black BELLA CANVAS onsie, with red outline and DONT BE A WUSSY front and center!!!!
sizing:
3-6 months
6-12 months
12-18 months
** this is my daughter in the photos wearing a 6-12 month sized onsie!!! She is 8 months old at the time of the photo!